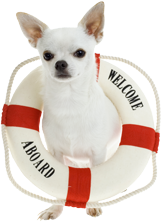 Welcome
The mission of Advancing the Interests of Animals is to improve the lives of animals and to encourage increased compassion and respect for all living beings. We act directly with focused campaigns to help animals, and through a variety of educational activities and informational efforts.
Our vision is to be an effective, passionate and nationally respected advocate for all animals.
09/08/2014
Hosted by Advancing the Interests of Animals
This year, we decided to continue the tradition of having our event indoors due to the extreme summer temperatures in the desert. Approximately 75 attendees were treated to three inspiring talks. Lori emphasized the harm that is caused by deliberate breeding, especially of dogs, and argued that as long as euthanasia is occurring due to…
07/01/2014
The Animals Today team is pleased to announce that three additional stations have picked up the show!
Animals Today continues to grow! These three stations join recently added stations in Atlanta, Palm Springs and San Francisco / San Jose.
Thanks for your continued support of Animals Today.
Animals Today with Dr. Lori Kirshner - Your home for serious talk about animals. Sundays, …
08/16/2014
Join animal advocates around the world as they hold Candlelight Vigils to commemorate the millions of homeless dogs and cats killed every year.
Animal lovers of all ages, please join us for our own Coachella Valley event in commemoration of International Homeless Animals' Day. On this evening once again we will gather to remember and honor the millions of dogs and cats who are killed every …
Videos