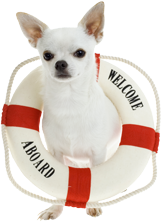 Welcome
The mission of Advancing the Interests of Animals is to improve the lives of animals and to encourage increased compassion and respect for all sentient beings. We act directly with focused campaigns to help animals through a variety of educational activities and informational efforts. Our vision is to be an effective, passionate and nationally respected advocate for all animals.
03/05/2013
On February 14, 2013, The Desert Sun newspaper ran an article on how the City of Indio is reviewing its animal shelter and looking for ways to offer better yet cheaper services.
Following is Dr. Lori Kirshner's response to the City of Indio and its consideration to outsource its animal service needs. 
09/03/2012
For College and University Animal Advocacy Student Clubs and Organizations.

Description of the Program

Advancing the Interests of Animals ("AIA") is pleased to announce a new grant program which provides funds to student organizations for animal advocacy activities.

Who is eligible?
Animal advocacy student clubs and organizations formally recognized by their Universities or Colleges in the US and Canada.

What are the grants for?
Monetary grants of up to $1000.00 are available for specific focused projects that: a) directly benefit animals, b) educate and inform about animal welfare and rights issues, or c) promote veganism, etc. Funds are not to be used for administrative expenses, apparel purchases, or general expenses the club / organization might incur. Any violation of this …
10/30/2012
On October 19, 2012, Advancing the Interests of Animals filed a lawsuit with the Superior Court of Riverside County in California against the City of Indio. The lawsuit is based on deplorable and substandard conditions at its City animal shelter, as well as numerous violations of both state and county ordinances regarding the treatment of animals in their care.
In the suit, we are requesting that the shelter complies with state, county and local laws, that professionally trained staff is hired to manage the shelter and other demands.
We certainly would appreciate your support of the lawsuit and the work of Advancing the Interests of Animals by donating any amount you can to help us cover the legal fees for this action. The animals of Indio deserve better and we are finally getting …
Videos