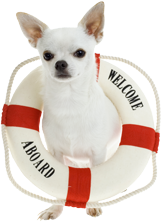 Welcome
The mission of Advancing the Interests of Animals is to improve the lives of animals and to encourage increased compassion and respect for all sentient beings. We act directly with focused campaigns to help animals through a variety of educational activities and informational efforts. Our vision is to be an effective, passionate and nationally respected advocate for all animals.
03/12/2014
Great things are happening at the CVAC shelter and we want to encourage the community to be a part of it! Advancing the Interest of Animals has teamed up with CVAC to grow and energize the volunteer program at the shelter. The fastest way to become a volunteer is to first fill out the application by going to www.rcdas.org. CVAC welcomes all new volunteers, so bring a friend or two! Be sure to …
11/21/2013
AIA is pleased to announce its Animals Today YouTube initiative! Prior Animals Today shows from 2010 to present are in the process of being uploaded to YouTube. Each show will be made into a unique "video" consisting of a still image with the show summary and the entire audio of the broadcast.

Being on YouTube will allow more potential listeners worldwide to discover …
07/08/2013
By: Marilyn Ramos, Board Member of Advancing the Interests of Animals
While I'm not necessarily trying to invoke the 1966 Clint Eastwood movie with my title, certain elements of the movie are at play here. In this instance, "The Good, The Bad and The Ugly" involves a cast of characters of people who know they did the right thing, people who we believe did bad things and, …
Videos